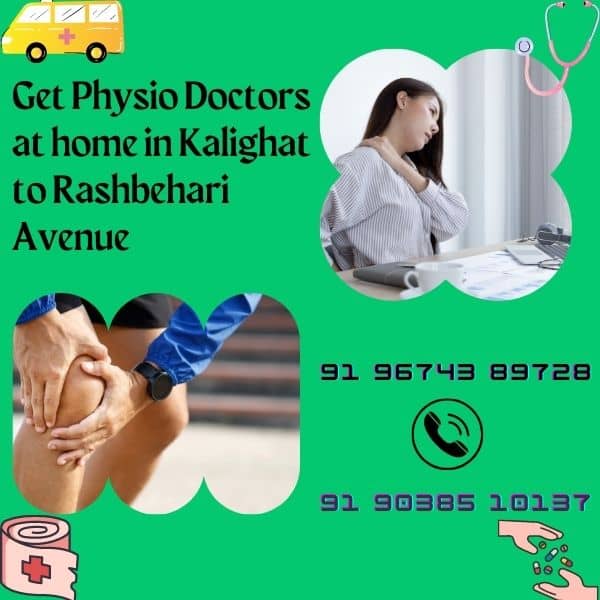 At Home Physiotherapy Treatment in Kalighat and Rashbehari Avenue
Are you looking for Physiotherapy treatment at home in Kalighat to the Rashbehari Avenue area? Then you are at the right place. Comfort Physio Care in Kolkata is offering you both male and female Physio Doctors that will treat you in your home.
Cost of Physiotherapy in Kalighat to Rashbehari Avenue
Home Visit charges of Male / Female Physiotherapist
Variety of Physiotherapy Services from Us
Trusted by Thousands
Physiotherapy for Senior Citizens/older people
Older people and Senior Citizens who are facing issues with Arthritis, Stiff Joints, Parkinson's Disease, Overall body movements, Unbendable ligaments, and Neurological problems can call our Physio Doctors at their homes in Kolkata to get proper treatments.
Physiotherapy Treatment for Orthopedic Issues
We provide high-quality Physiotherapy treatment for orthopedic issues in Kolkata at Dharmatala and Park Street. Orthopedic physiotherapy is largely concerned with orthopedics and the treatment of disorders affecting the musculoskeletal system, which is made up of joints, muscles, bones, ligaments, and tendons.
Sports Physiotherapy in Kolkata
Sports and Physical Activity Physiotherapists in Kolkata are involved in the prevention and management of injuries caused by engagement in sports and exercise at all ages and levels of skill. These expert physiotherapists offer evidence-based recommendations on safe sport and exercise participation.
Pediatric Physiotherapy for Kids and Children
Children, like adults, require physiotherapy. While we may feel that children are inherently resilient and recover from harm faster than adults since they are still growing, it is precisely this growth and development that distinguishes children's demands.
Pediatric physiotherapists in Kolkata evaluate, diagnose, and treat neurological, developmental, cardiorespiratory, and orthopedic disorders in children up to the age of 18, with an emphasis on restoring function and increasing independence.